The values ​​we stand for at
Campost-YunusPay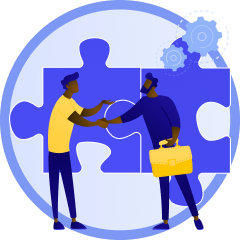 Financial inclusion
YUNUS™ has several major missions working for financial inclusion: to promote access to financial services adapted to all and to allow the sending and receiving of money in a secure, fast and low-cost way. YUNUS™ also supports Cameroonians in the realization of their projects with the possibility of subscribing to a loan while allowing them to face the unpredictable events of life with customizable insurance solutions. Indeed, insurance can make a real difference in the lives of populations by protecting them against a multitude of potential risks and thus allowing them to take opportunities while securing their livelihoods and/or their working tools. By making the insurance service more inclusive, YUNUS™ promotes entrepreneurial activity and strengthens household resilience.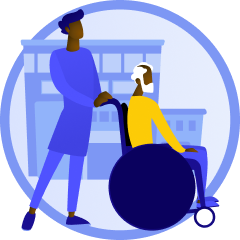 Social inclusion
We are convinced that these new CAMPOST services will change the lives of all Cameroonians for the better and promote social inclusion with the aim of democratizing access to basic social services and improving opportunities, well-being, and the dignity of individuals and groups in all cities and towns of our country. At the same time, these new electronic payment services and mobile financial services will give all CAMPOST customers ease of access through the use of innovative technologies through their mobile phones, services that were previously available only from banks and insurance companies and reserved for privileged segments of society. YUNUS™ thus democratizes access to its services for all.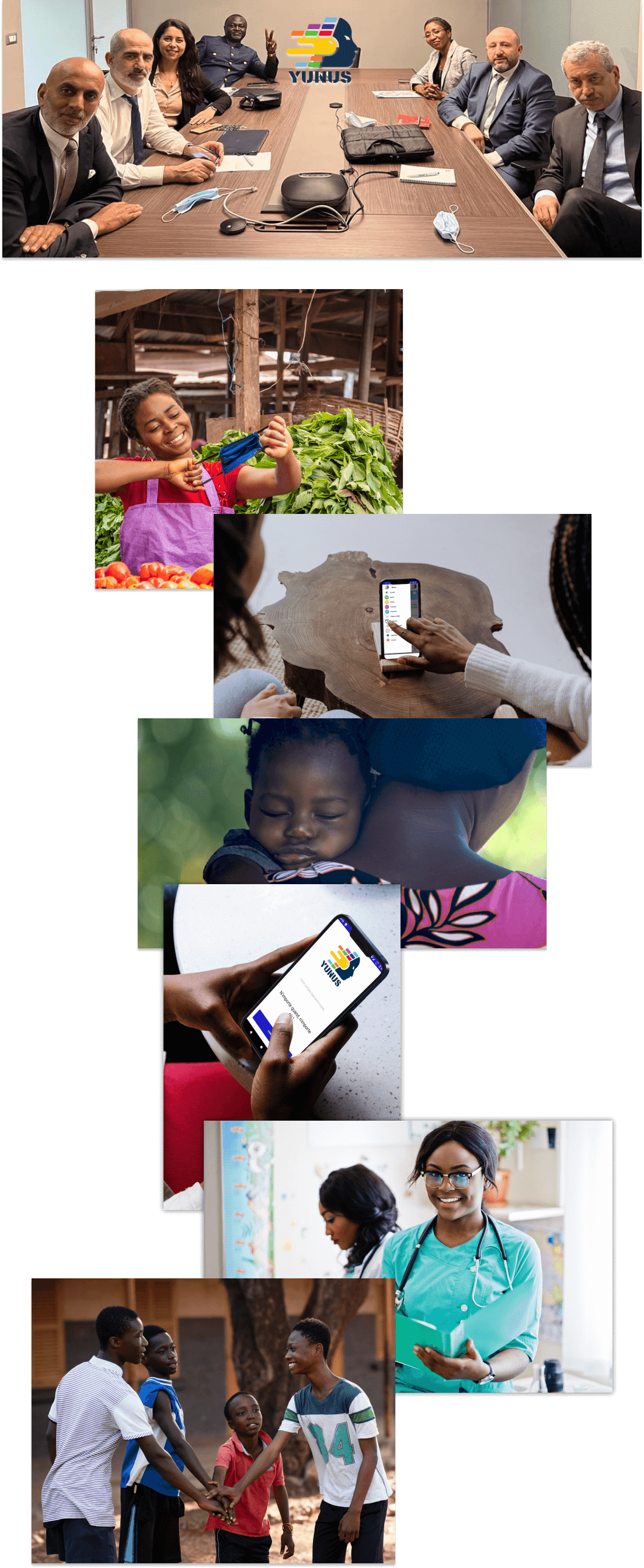 We work for social and financial inclusion in Cameroon
Yunus SA is a company established in Cameroon with its head office in Yaoundé.
We are a Fintech (Financial Technology) and an InsurTech (Insurance Technology), a company that develops financial services using innovative mobile and Internet technologies.
CAMPOST and Yunus SA are joining forces to deploy and operate the YUNUS™ solution.
YUNUS™ is an ecosystem of mobile integrated services for financial and social inclusion whose purpose is to raise the dignity of the Cameroonian populations by offering easy and inexpensive access to essential financial services such as micro-credit, health micro-insurance /accident/death and electronic payment of goods and services (fuel, solar energy KIT, telecommunication terminals, etc.).
Our vocation is to make new technologies a tool for financial inclusion to serve the most disadvantaged populations with a range of services for the daily needs of everyone.
The services offered by YUNUS™ have been designed to reduce inequalities, build new solidarity and produce social innovation in Cameroon and Africa. The YUNUS™ concept is a source of technological initiatives to meet the three main challenges of social inclusion: Access, Eligibility and Pricing for all. YUNUS™ offers solutions to really densify access to energy, digital and essential mobile financial / insurance services in even the most remote localities.
Through its banking and personal protection solutions, YUNUS™ has chosen to bring the best of finance to increase the use of electronic money. Indeed, this digitization of financial services is the key to economic growth and development.
By promoting direct exchanges between users, by providing simple credit and insurance tools, the YUNUS™ offer aims to promote micro-insurance and micro-credit as instruments capable of advancing the financial inclusion and the country's development goals. YUNUS™ thus becomes a vector of sustainable development and proximity to the entire Cameroonian community.