Have your ID or passport ready and follow the steps to create your account
Campost-YunusPay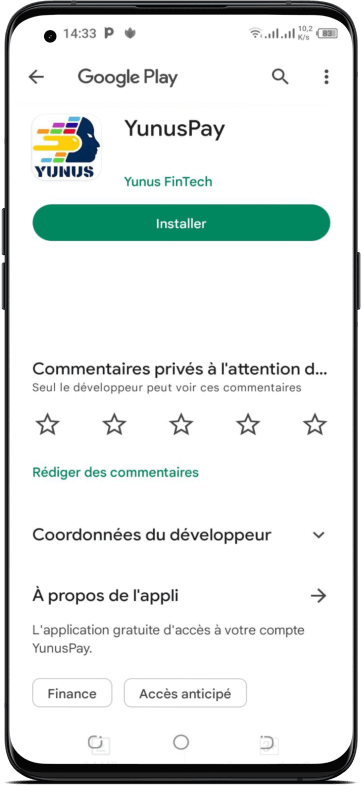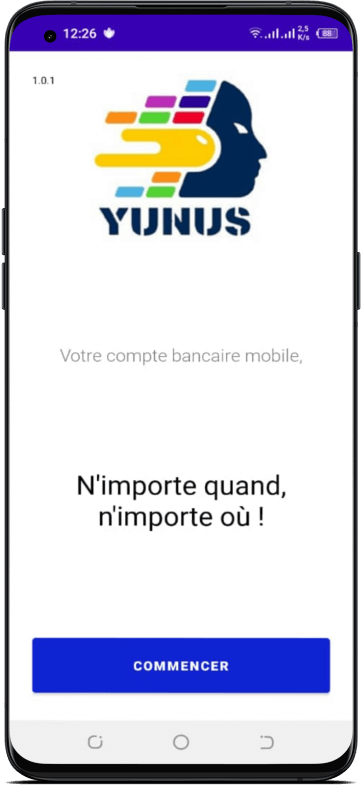 Open the app
Campost-YunusPay
In your application Campost-YunusPay, click on I register and follow the steps to open your account for free .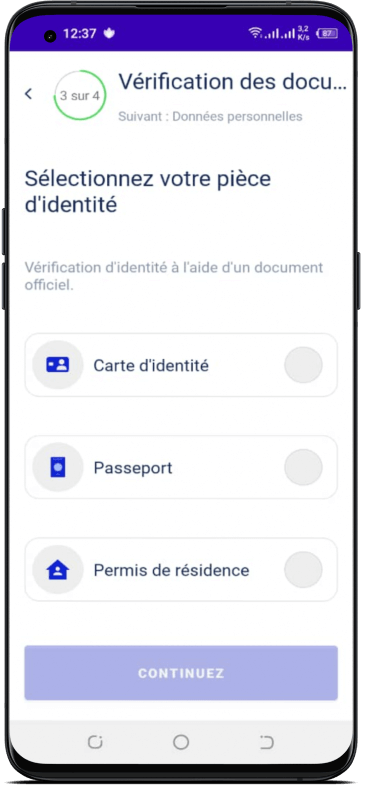 Fill in your ID and photo
The last step to confirm the opening of your account is to send a photo of your ID or passport and a photo of your face. This measure ensures the security of your account.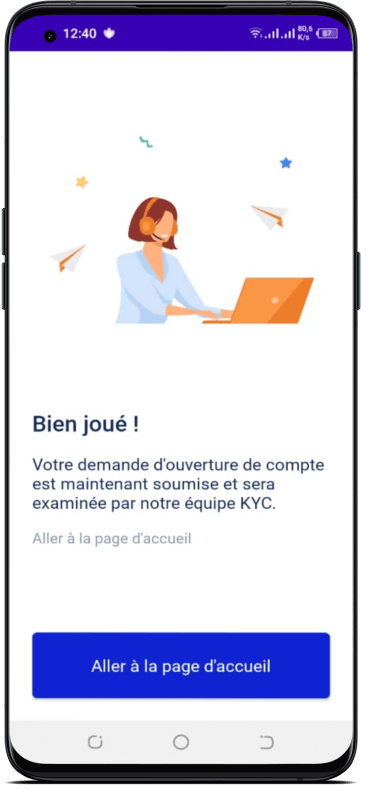 Your request to open an account will be processed as soon as possible by our team. Once your documents have been validated, you will be notified by SMS and your account will be opened.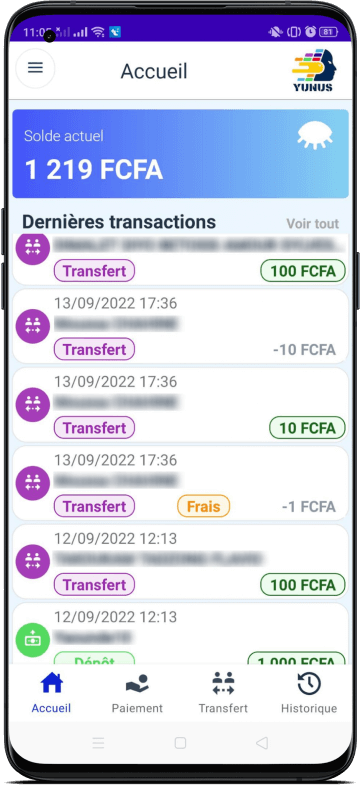 Start using
Campost-YunusPay
Your account is now activated, go to your nearest CAMPOST branch, make a deposit and enjoy all the services Campost-YunusPay. Paying, transferring and withdrawing money has never been easier.